[/custom_frame_center]
Buona sera booklovers,
il 30 Ottobre è in arrivo nelle nostre librerie "Stai qui con me" (Be With Me) della nostra J. Lynn (meglio conosciuta come Jennifer L. Armentrout, autrice serie Lux).
Dopo il bellissimo "Ti aspettavo" e "Ti fidi di me?", la Nord torna a pubblicare un terzo libro appartenente alla serie Wait for you.
"Stai qui con me" porterà sotto i nostri avidi occhietti la storia della sorellina di Cam con l'amico del fratello,
Jase… e la Lynn non mancherà di farci dare una sbirciatina a come va la vita della nostra coppia già affermata Cam-Avery!
nel piattino abbiamo: contemporaneo
/ romance

Stai qui con me
(Be with Me)
Jennifer L. Armentrout (J.Lynn)
Edito da Nord (30 ottobre 2014)
Pagine 412
€ 16,40 cartaceo – € 9,99 ebook
link diretti all'acquisto:

TRAMA DELL'EDITORE
Un bacio, e poi è sparito. Dalla notte in cui suo fratello Cam l'aveva ospitato per la notte, Tess Hamilton non ha più rivisto Jase. Eppure Tess non ha mai smesso di pensare a lui e, adesso che frequentano lo stesso college, lei spera di avere finalmente l'occasione di rivederlo. Ma il destino, si sa, è imprevedibile…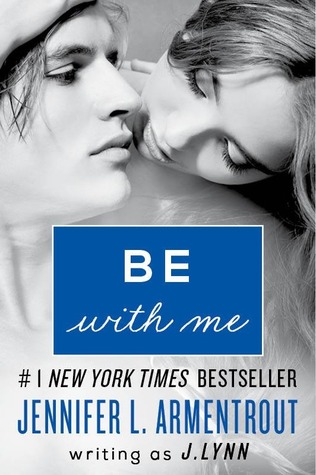 Questa nuova coppia mi ispira *-*
I due erano già stati introdotti nei precedenti libri e sembrano proprio due ragazzi bisognosi di darsi affetto. Sappiamo da Cam che Tess ha passato brutti momenti in passato con un ragazzo violento, mentre Jase è …un enigma. Devo portarsi dietro un qualche tipo di macigno, me lo sento. Beh, sarò "costretta" a leggerlo per vedere se ho ragione =P
Chi ha letto i libri precedenti e lo stava aspettando?
serie Ti Aspettavo (Wait for You)
Stai qui con me (Be With Me) _Teresa+Jase
2.5 La proposta () _Avery+Cameron
Rimani con me (Stay With Me) _Calla+Jax
3.5 Fifty First Times _dentro novella su Ollie+Brittany
Torna con me (Fall With Me) _Roxy+Reece
4.5 Dream of You _novella su Colton
Per sempre con me (Forever with you) _Stephanie+Nick
Fire in you
edito dalla Casa Editrice Nord
I like it
Jennifer L. Armentrout (J.Lynn)
serie Wait for You
[custom_frame_center]