[/custom_frame_center]
Ciao a tutti,
vi segnaliamo il romanzo scritto da Valentina Bertani, intitolato Piume d'Angelo.
Della stessa autrice sono già usciti i romanzi "Il fantasma del lago" e "The sword of Cael".
Ambientato in un futuro in cui l'umanità ha conquistato la Galassia, Piume d'Angelo ruota attorno alle vicende di Alex e Amy, due sorelle create nella speranza di porre fine alle guerre in un mondo sull'orlo del caos.
Nato sul web, Piume d'Angelo è un progetto dalla duplice anima: è possibile acquistare l'opera completa in formato ePub su Amazon, Ultima Books, Bookrepublic, Google Books, Hoepli. Su Wattpad e sul blog Il quaderno di Sofia, aggiornati ogni mercoledì e venerdì, si possono leggere free i primi capitoli del romanzo. Si può inoltre richiedere all'autrice di riutilizzare situazioni, ambientazioni e personaggi, a patto di attribuirle la paternità originaria dell'opera.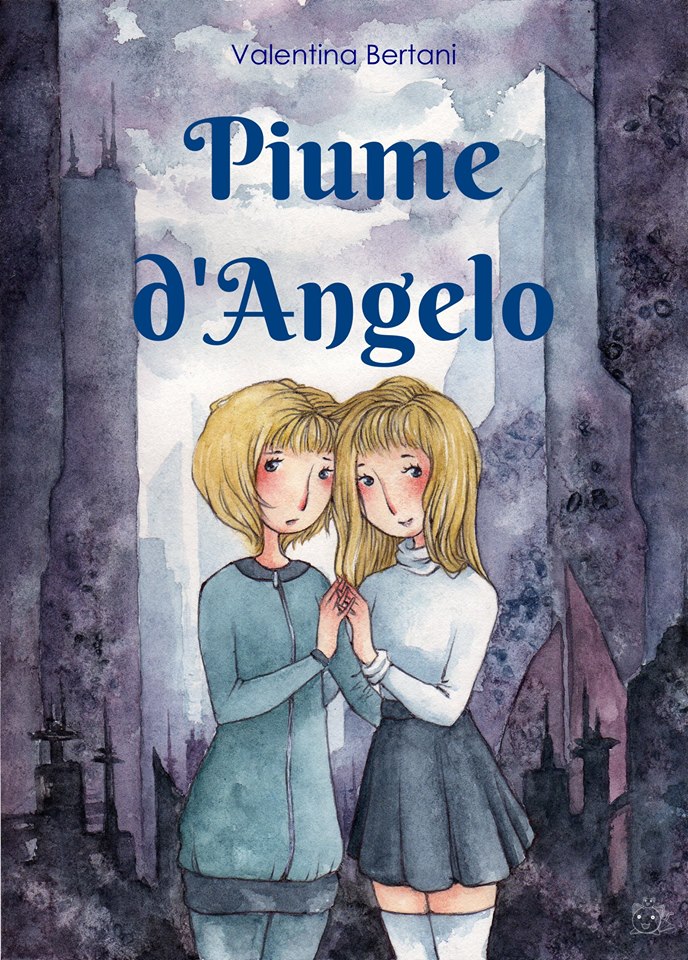 La cover è realizzata da Paola Cocchetto. A me ispira e ringrazio per averne ricevuto una mia copia da leggere e recensire.
nel piattino abbiamo: contemporaneo
/  fantascienza
Piume d'Angelo
Valetina Bertani
Autopubblicato (8 novembre 2014)
Pagine 200
€ 3,99 ebook (ePub- Mobi)
link diretti all'acquisto:

TRAMA DELL'EDITORE
XXV secolo. L'Umanità ha colonizzato la Galassia. Ma non ha eradicato le guerre. Questa è la storia di Alex, una bambina prestrutturata, in lotta e in fuga dal suo passato, in un mondo sull'orlo del caos.
QUALCHE INFO SULL'AUTRICE:
Studentessa di Lettere moderne, Valentina Bertani si definisce una cantastorie 2.0 e ama raccontare le sue storie sul web. Ha già pubblicato Il fantasma del lago e The Sword of Cael. Redattrice di ParliAmo Digitale, collabora con Diario di Pensieri Persi in qualità di social media manager.
Ecco il booktrailer del romanzo, realizzato con immagini di anime:

[custom_frame_center]